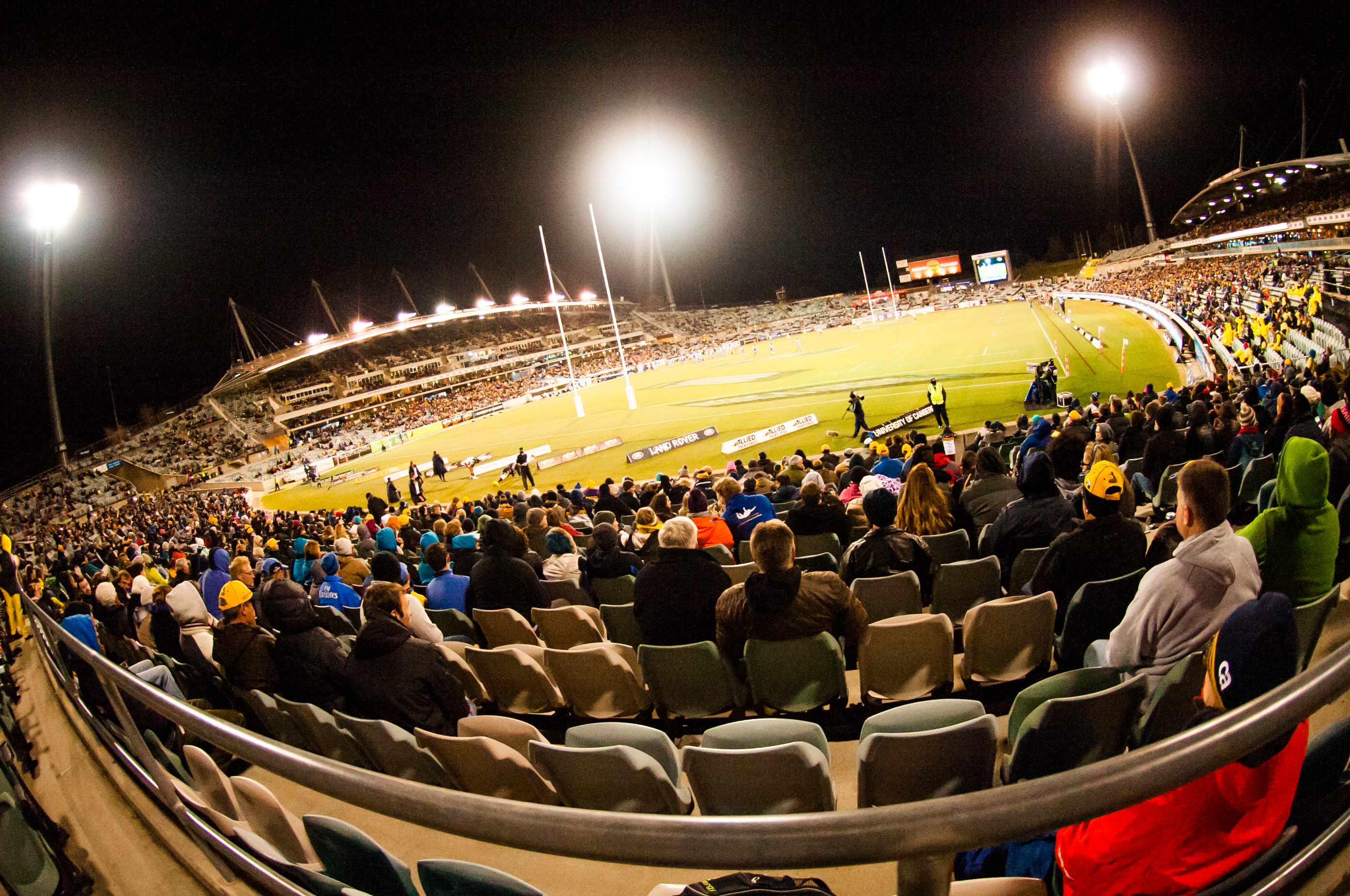 Let the Customer Experience Guide Your Upgrade Priorities
Last year, Venues Canberra was looking to better understand the customer experience at GIO Stadium. The study was required to assess specific touch-points, such as ingress and egress from the stadium, wayfinding, customer service, and concession facilities.
Leading Sport, Arts & Culture and Tourism consultancy MI Associates was commissioned to undertake a two-part study, including a Mystery Customer experience across two events over a weekend – one Raiders and one Brumbies game. The Mystery Customers were each assigned individual profiles for utilising the different venue features.  From arrival in the Car Park or Public Transport terminal and wayfinding to their seat, to the Food & Beverage experience (quality / variety / speed of service) and matchday experience (scoreboard and field sight / telecommunications), and even through to the toilet experience – there are many elements of the customer journey that the Venue Manager cannot simply extract from operations management data, yet significantly impact on attendee satisfaction and the likelihood to return.
The user experience doubtlessly varies depending on point of entry, category of ticket, and location within stadium, and it is every Venue Manager's job to ensure every person in the stadium has an experience to write home about.
MI Associates' Mystery Customers experienced match day, as any fan would, but took note of what they expressly felt at each touchpoint. These customers reported back to MI Associates after the weekend experience, providing important insights into particular aspects impacting match day satisfaction. These insights were fed into the design of an online survey that was then distributed to the ticketing database of Raiders and Brumbies fans. MI Associates collated the findings of the two studies and presented Venues Canberra with a report of potential pain points for match day visitors, along with an understanding of the attendee habits and demographics.
Venues Canberra and the relevant stakeholders were presented with actionable findings with key recommendations on the potential asset infrastructure and service modifications that would assist in improving the visitor experience at GIO Stadium. This essential evidence has since been used to guide the strategic programming of stadium upgrades, with a strong focus on improving the customer experience.
MI Associates has continued to provide stadiums around the country with similar match day satisfaction reports through our Mystery Customer package, and even tailored these to Member Research for some, ensuring Venue Managers understand the current members' expectations and the most appealing features of membership, while also revealing existing strengths, areas for improvement, and potential new benefits and enticements that could be marketed to attract new members. Our unique Product Appeal and Intention Testing research even allows us to test the market response towards existing or new products, concepts or services within the match day experience – a powerful mechanism to evaluate potential product options, including the willingness to pay.
About MI Associates
MI Associates are trusted specialists who immerse ourselves in our client's organisations to reveal the aspirational targets and articulate the needs in research and strategy that lay the groundwork to building stronger, more exciting and desired precincts of leisure and entertainment. Much of MI Associates' work in our three core pillars of Sport, Arts & Culture and Tourism is underpinned by extensive stakeholder consultation and evidence-based market research, so much so that Research has become a stand-alone segment of the business. We have a dedicated research team consistently involved with a variety of research activities. We control all our own research design, deployment, analysis and reporting, and have access to the world's biggest research panels and leading research software.
In Sport, MI Associates has been involved in every Summer Olympic Games since 2000 and every Rugby World Cup since 2003. We use insights gained through stakeholder consultation to strategically plan major events with professionalism, thereby ensuring the major events operate with smooth efficiency. We also provide project director and project management services over major stadium developments, most notably with a long-term relationship with Sydney Cricket and Sports Ground Trust including delivery of the SCG Precinct Master Plan and project director role for the Bradman, Noble and Messenger Stands redevelopment.
In Arts & Culture, MI Associates has worked extensively with the internationally recognised and World Heritage listed Sydney Opera House, including developing the all-important Renewal Framework that laid the case for funding the staged renewal of the House over the next decade.
In Tourism, MI Associates has advised Tourism and Major Event bodies around the globe on a wide range of topics including overarching strategy, event strategy, feasibility and impact, destination management planning, governance and performance reviews.